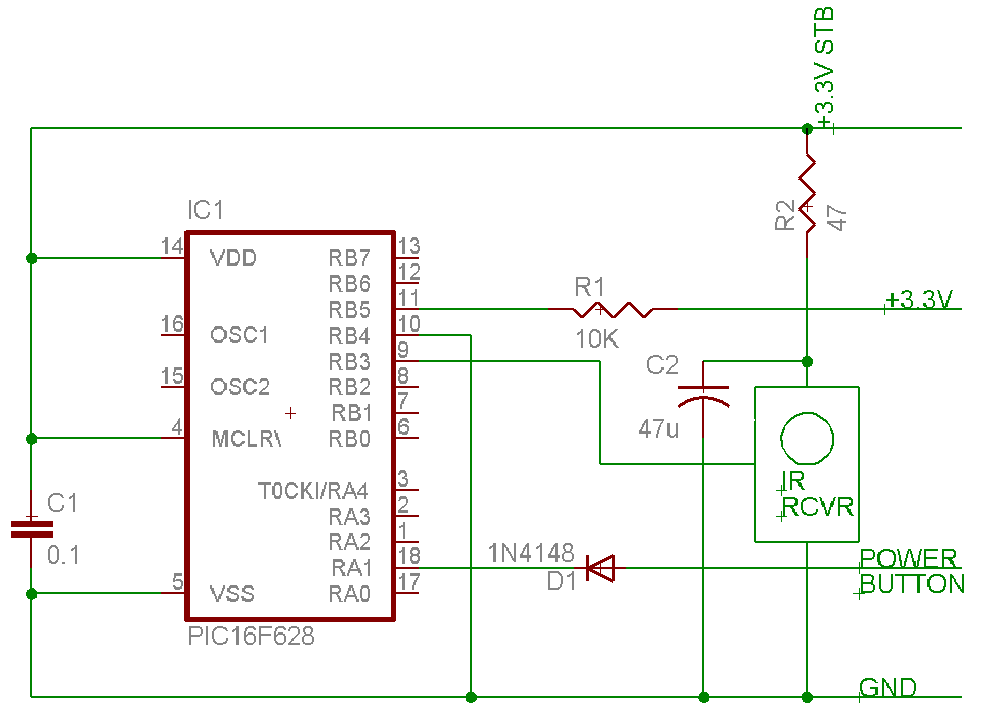 The only critical part is the infrared receiver. There are many infrared receivers out there, but not only very few of them are capable to work with 3.3V power, which is the only power available when the box id off. Some suitable parts are:
TSOP18xxSSV3 from Vishay
GP1UDxxxx from Sharp
NJL71V400A from JRC
It seems the carrier frequency does not matter too much. The box uses 56KHz, so far there was no problem with the reception using 26KHz Sharp receivers. If you can't find a 3.3V infrared receiver, you can use an AA cell to boost the power for the infrared receiver only. Make sure you wire the receiver according to the data sheet. The pinout vary by manufacturer.
The Code:
Select your download from the table below. Use the latest version of RAR to decompress. There are several cheap and simple PIC programmers available. Use only PIC 16F628 in LVP programming mode, either the 4MHz or 20 MHz version.
| | | |
| --- | --- | --- |
| Hex file and the schematics | xirremote.rar | 12/23/02 |
| Hex file only | xirpic.hex | 12/23/02 |
| Hex file with MCE RC6 support | xirpicMCE.hex | 03/20/03 |
| Hex file with long/short power button push | | Coming Soon |
Board Assembled:

This board has an additional LED and resistor for testing, not on the schematics.
Putting it all Together: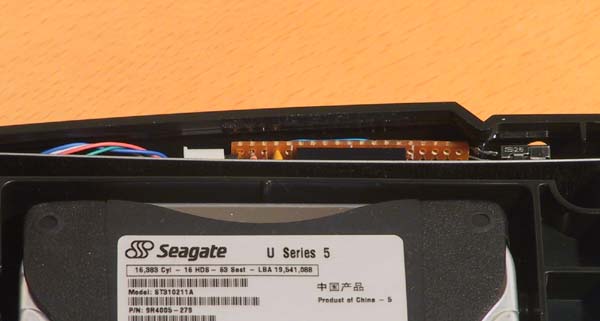 The board can be fitted between the face plate and the RF shield. Make sure there will be no shorts and it will not move later, fix it with hot glue.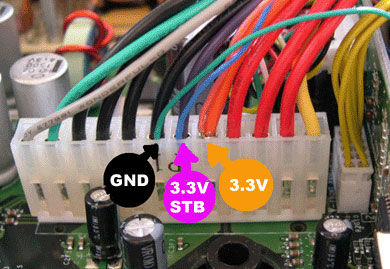 5V main power and 3.3V standby power is available on the power supply connector.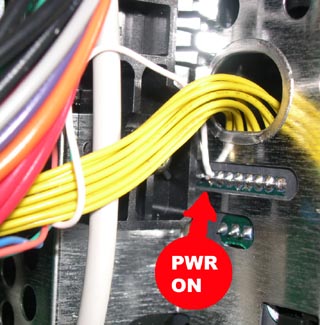 The power button pin is the second from the bottom on the front panel PCB.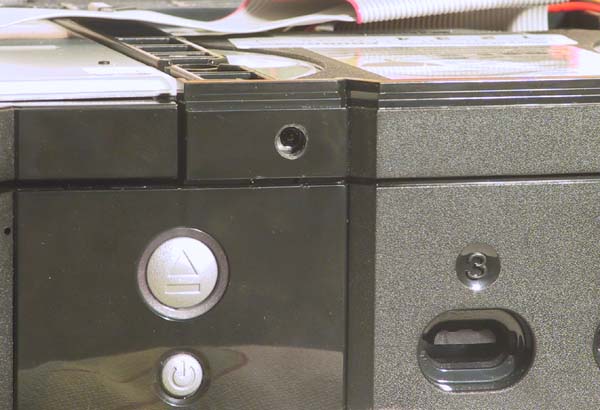 A hole was drilled to let the infrared receiver get the signal. It will be covered with a patch of overexposed negative film.